November 22, 2020
Black Pill boards - Pins and Signals
The following diagram is for a WeAct board, not a Cuiisw board like I have. But it is extremely useful nonetheless, if you bear the following things in mind.
The Weact has 2 extra pins (40 on each side). Mine has 38 pins.
The signals are on the same sides and in the same order.
You can't go wrong if you go by the signal name on the silkscreen.
The differences are with power and ground
Weact has an extra 5V on the left and an extra 3.3 on the right.
So, my board has 5V and GND on the left, 3.3 and GND on the right.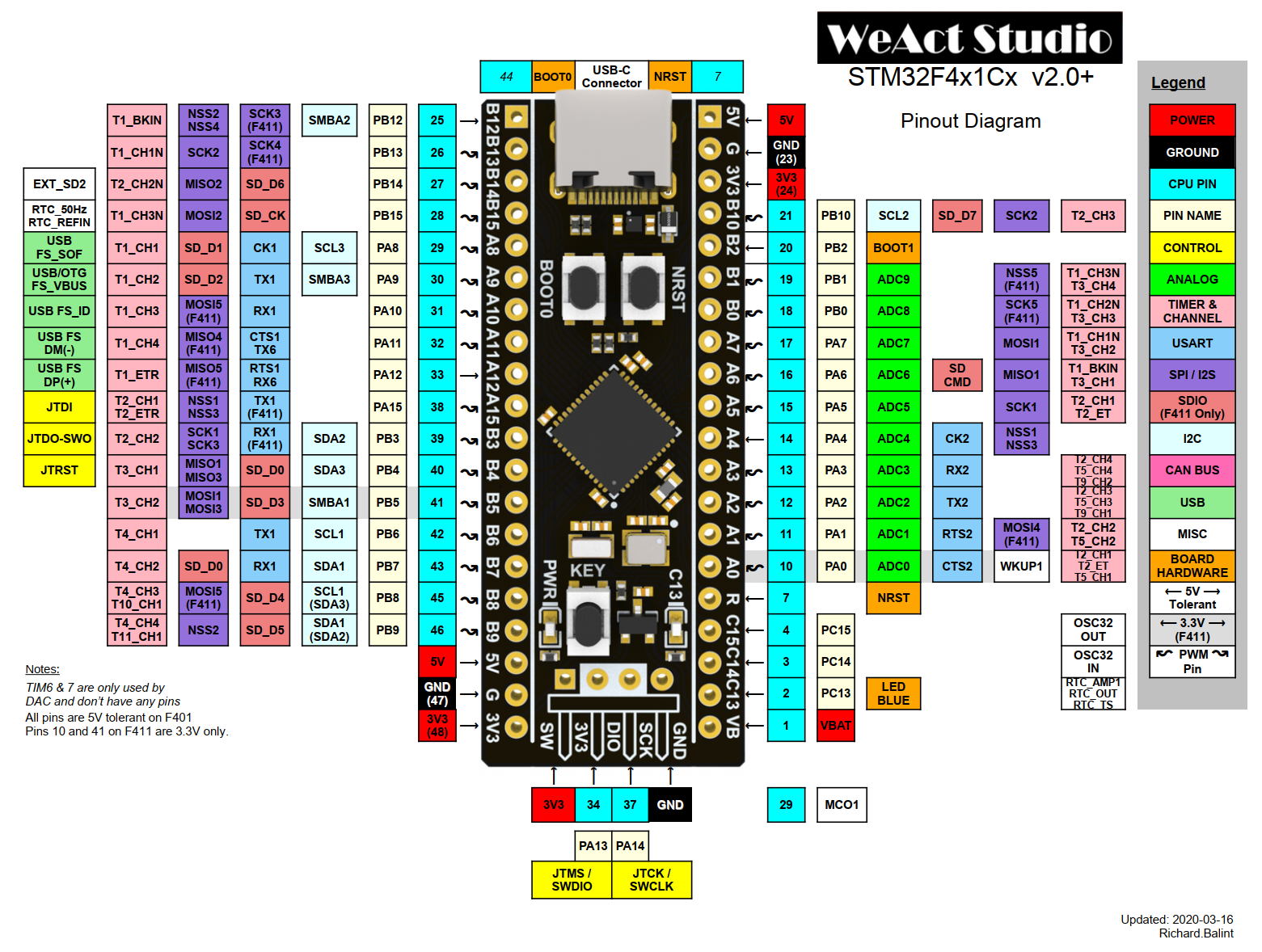 My boards look like so: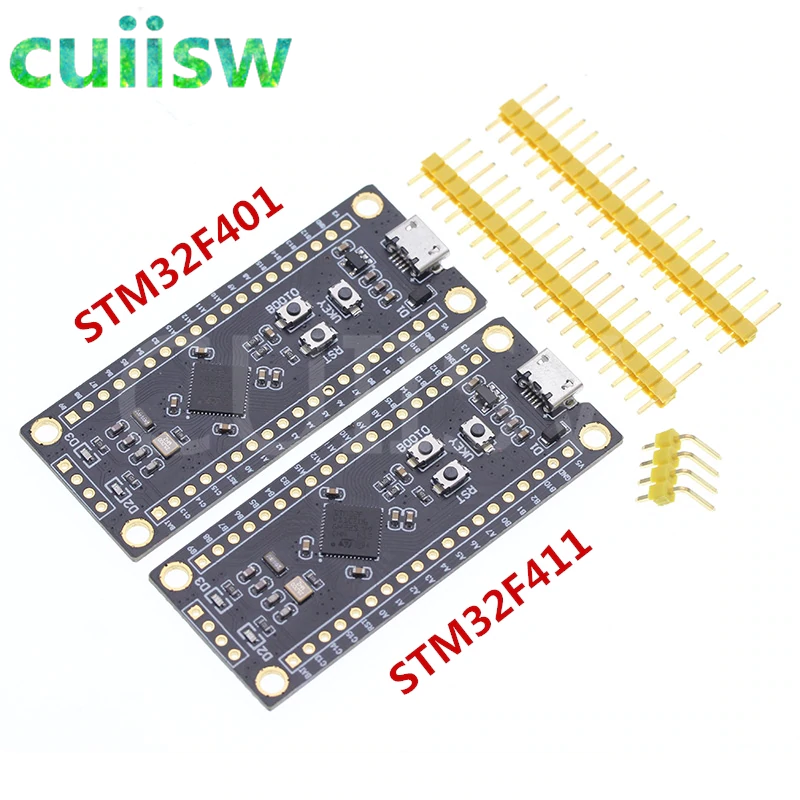 ---
Feedback? Questions? Drop me a line!

Tom's Computer Info / tom@mmto.org